With the continuous development of modern industrial production, carton has become the most common packaging material in the packaging industry. In the production and packaging of cartons, automatic carton sealing machines have been widely used for their high efficiency, stability and reliability. This article will introduce in detail the working principle, structural composition, advantages and disadvantages and future development trends of the automatic carton sealing machine.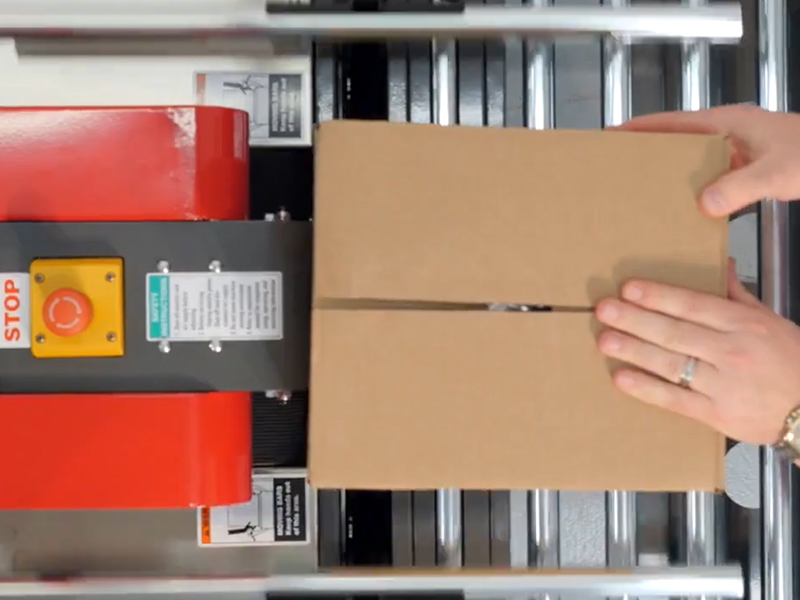 1. Working principle
  The automatic carton sealing machine mainly transports the unsealed cartons from upstream to downstream through the conveyor belt, and completes the operation of pasting the tape on the way, and finally sends the sealed cartons out from the exit of the machine. In this process, the entire operation is completely automated by the machine, and humans only need to provide raw materials and perform simple control. The machine has the characteristics of high speed, high efficiency, and low error rate, which can meet the needs of mass production in factories.
  2. Structural composition
  The carton automatic sealing machine is usually composed of a conveyor belt system, a sealing system, a pressing system, an electrical control system and other parts. Among them, the conveyor belt system is mainly used to transport the cartons to be sealed, the sealing system is used to realize tape sticking and other operations, and the pressing system is used to ensure the firmness of the tape and the stability of the carton. The electrical control system is the core of the whole machine, which controls the machine through PLC control or man-machine interface to ensure the normal operation of the machine.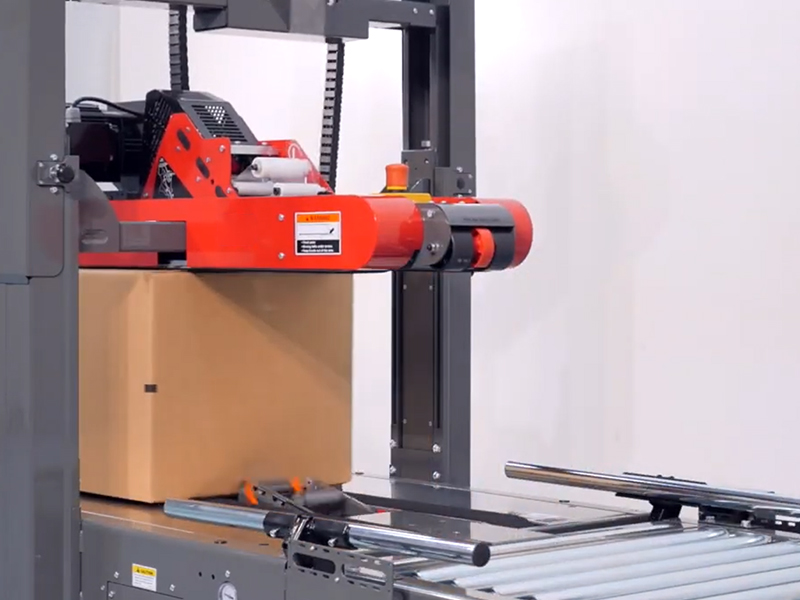 3. Advantages and disadvantages
  Advantages: high degree of automation and high production efficiency; fully enclosed operation is realized to protect the safety of workers; the effect of adhesive tape is good, and the sealing is firm and reliable; it can adapt to different box types and sizes.
  Disadvantages: high requirements for equipment operation, special training is required; relatively high price, not suitable for small-scale production enterprises; high requirements for tape quality, otherwise it is easy to leak glue from the box.
  4. Future development trend
  With the continuous improvement of high technology, the automatic carton sealing machine is also constantly upgraded and intelligentized. In the future, the carton automatic sealing machine will have higher precision and faster speed, and can be customized according to user needs.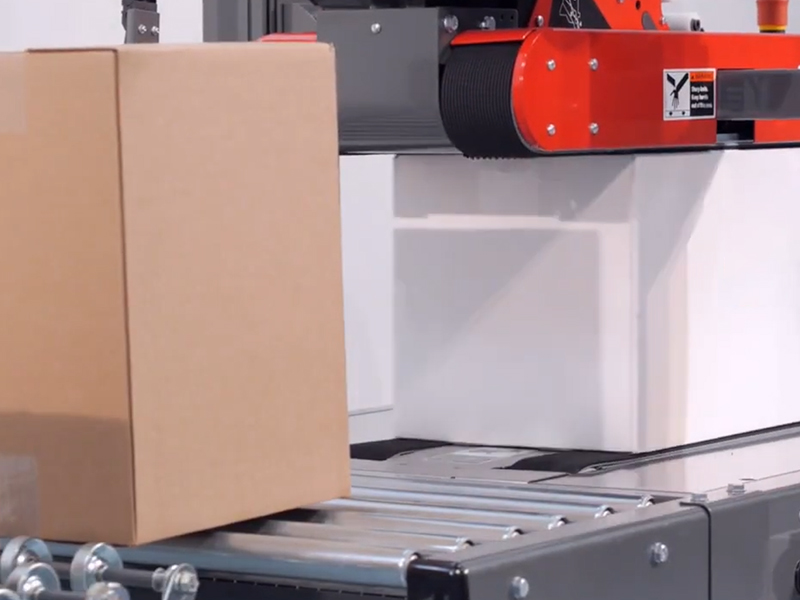 In short, the emergence of automatic carton sealing machines plays an important role in improving production efficiency, reducing waste of human resources, and ensuring product quality. With the continuous development of technology and the improvement of machine intelligence, carton automatic sealing machine will play a more important role in the future production field.