What is a filling machine? What is a filling machine? It is mainly a type of product in packaging equipment. It can be divided into liquid, paste, powder, and granule filling machines in terms of material processing. It can be divided into semi-automatic in terms of production efficiency. Filling machines and fully automatic filling machines.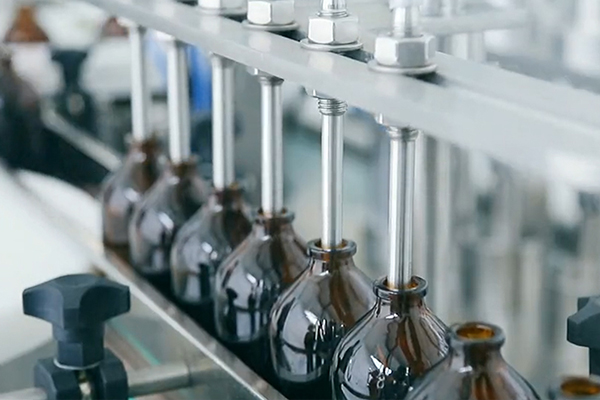 Filling machine process: Empty bottles are stacked on pallets, sent to the pallet unloader through the conveyor belt, and the pallets are unloaded one by one. The empty bottle is taken out from the box, and the empty box is sent to the carton washing machine through the conveyor belt, and then sent to the cartoning machine after cleaning, so that it can be filled with beverage bottles. The empty bottles taken out from the unloading machine are sent to the bottle washing machine by another conveyor belt for disinfection and cleaning. After being inspected by the bottle inspection machine and meeting the cleaning standards, it enters the filling machine and capping machine. Beverages are filled into bottles by the filling machine, and the bottles filled with beverages are capped and sealed by the capping machine, and transported to the labeling machine for labeling. After labeling, it is sent to the packaging machine for boxing, and then sent to the pallet stacker to be stacked on pallets and sent to the warehouse.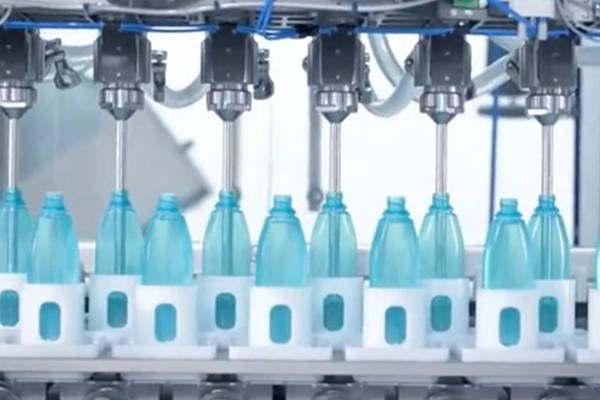 The working principle of the filling machine: the cylinder of the filling machine moves synchronously with the pneumatic actuator of the pneumatic valve. The pneumatic valve cylinder of the filling machine lifts the elbow and pushes the bucket. When the pneumatic valve is lowered, the barrel push cylinder is retreated. At this time, the positioning cylinder moves, pushing the bucket towards the brush. The brushes of the bucket brushing machine operate continuously. When scrubbing the bucket, the brush drives the empty bucket to rotate, so that every part of the empty bucket can be scrubbed. After cleaning, the empty barrel is pushed to the rinsing station by the push barrel, and then squeezed into the upper barrel frame by the back empty barrel, and then the upper barrel frame is turned over for loading, and the empty barrel slides freely into the barrel seat.