The main purpose of the automatic assembly machine for medical easy-break tubes is a part on the infusion bag with easy-fold flushing structure. The easy-break tube assembly includes the easy-break tube body and the easy-fold head, and the lower end of the easy-break tube body Pass through the flushing pipe joint cover and rubber plug in turn, and communicate with the interior of the flushing pipe joint pipe.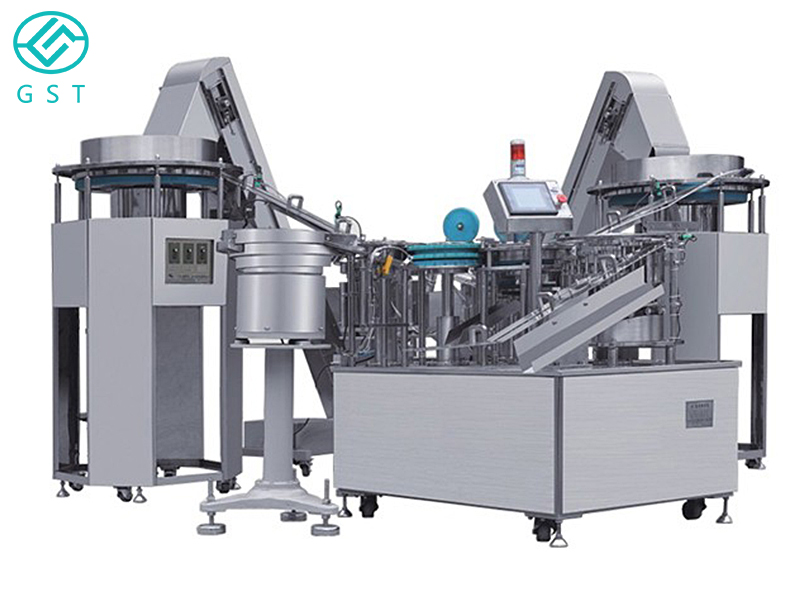 With the continuous development of medical device products in my country, automation control technology has been widely used in medical devices. Medical device automation has effectively improved work efficiency, reduced production costs, and reduced pollution problems caused by human contact. After years of development Evolution, to better meet the required fast, precise and stable requirements.
  The easy-break tube automatic assembly machine is compatible with 2 different types of tubes and plugs. The equipment process includes: rubber tube → easy-break plug → combined compression → test airtightness → unload good products → unload defective products, with a production capacity of 3600pcs/H.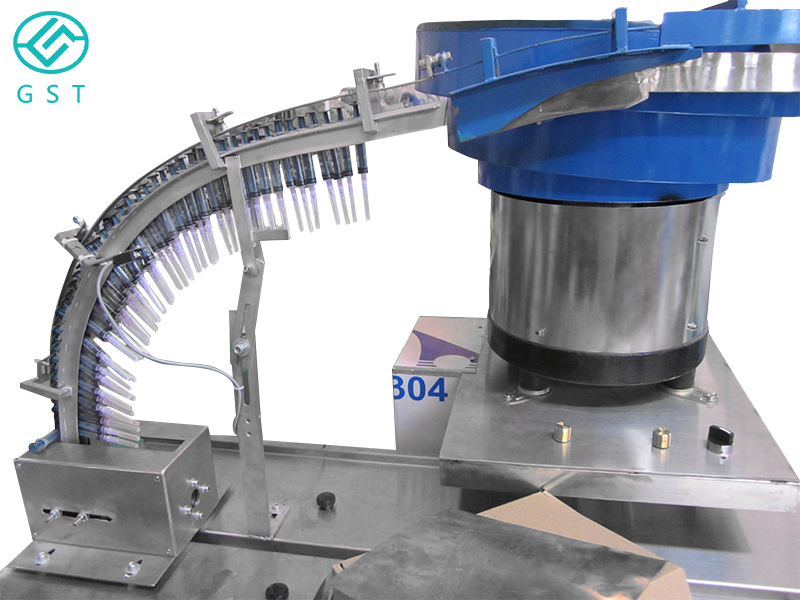 Shenzhen Guanshentai (GST) specializes in tip cartoning machines, automatic filling machines, automatic packaging machines, automatic assembly machines, automatic packaging machines for frozen tubes, serological pipette production lines, centrifuge tube production lines, syringe packaging machines, hangers Automatic production equipment, automation equipment, non-standard automation equipment, R & D, manufacturing and sales of automation equipment company. And has rich experience in information technology development, automated high-end equipment, automated production line development and system integration in manufacturing industries such as pharmaceuticals, cosmetics, biological consumables, plastics, and electronic hardware.