The automatic case sealing machine can not only be used as a single machine for packaging, but also can be used together with the assembly line to form a conveying line, which can meet the requirements of multi-functional packaging in today's increasingly demanding packaging. The automatic box sealing machine has a wide range of uses, and is suitable for packaging and direct sales of household appliances, textiles, food, daily necessities, medicines, light industry, chemicals and other industries. The bales are used as an assembly line.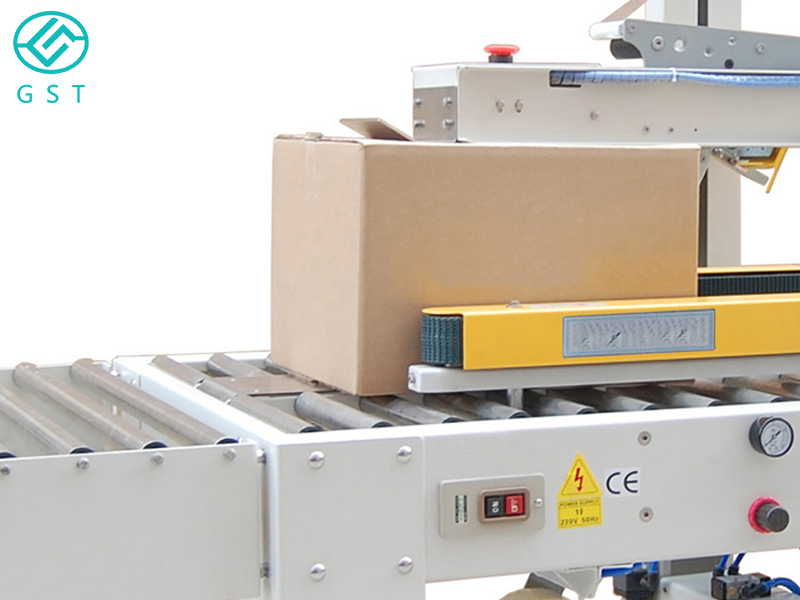 The fully automatic self-adaptive pneumatic folding cover I-shaped box sealing machine is equipped with a full-automatic four-corner side-shaped box sealing machine of high quality, suitable for fully automatic I-shaped box sealing of various specifications of cartons at the same time, without manual adjustment, which can greatly save labor and labor costs Improve efficiency.
  Since the successful research and development, it has been widely used in food, medicine, daily chemical, toys, electronics, printing and other industries.
  1. Intelligent adjustment of height and width According to carton specifications, the width and height of the machine can be intelligently adjusted,
  2. The sealing is beautiful. The air cylinder control and the motor convey the sealing, which is fast, stable and beautiful;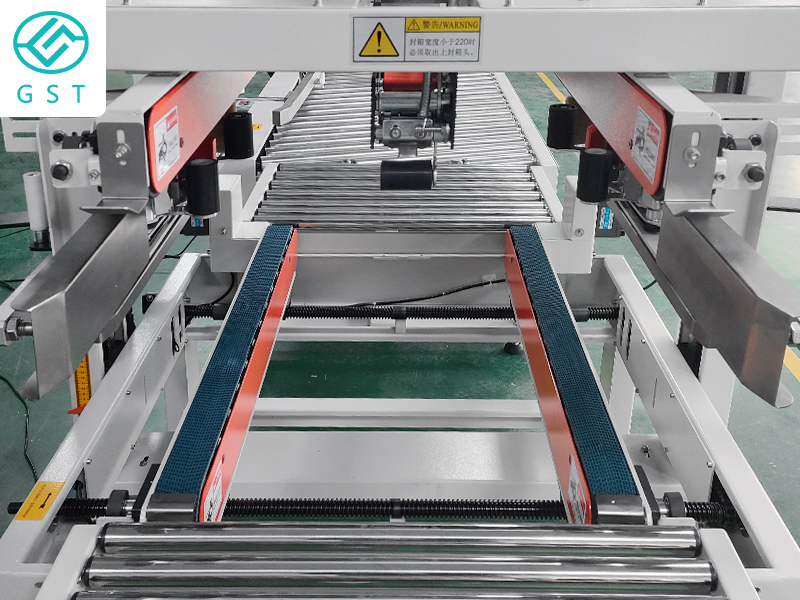 3. Save labor The packaging of goods is done by machines instead of manual work;
  4. Improve efficiency Stable sealing speed, high efficiency;
  5. Simple operation Simple operation panel, economical, durable, safe, and low failure rate.
  The following is a detailed introduction to the working principle of the box sealing machine: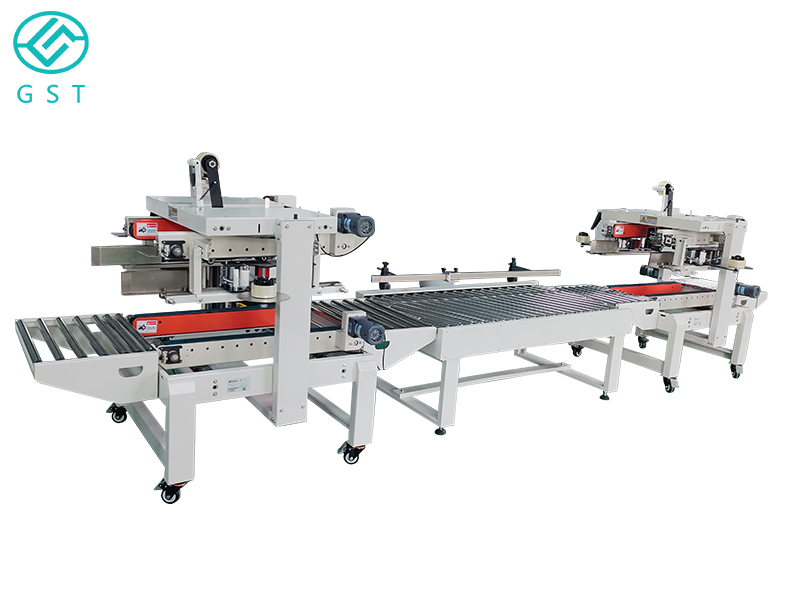 The main components of the automatic box sealing machine are the height adjustment mechanism, the pressing mechanism, the box conveying mechanism, the width adjustment mechanism, and the frame. After the product is packed, it is sent to the sealing machine by the conveyor belt, and delivered to the box conveying mechanism. The two sides of the carton are clamped by the clamping belt and moved forward. When entering the idler of the carton sealing machine, there is an inspection signal (photoelectric signal) to inform the tongue-beating cylinder to move, and the tongue-beating frame will bend it. At the same time, another signal informs the colloid sol machine to spray glue automatically, and the carton continues to move forward; left, right The long tongue is automatically bent to the middle through the guide rod, and at the same time, the belt of the box pressing mechanism presses the left and right long tongues of the carton synchronously, so that the box and tongue are glued together to complete the sealing and shaping action, that is, the last process of product packaging is completed.