The mineral water automatic filling machine is the equipment used for mineral water filling on the production line of mineral water. Some manufacturers' filling machines integrate washing, filling and capping three-in-one filling units.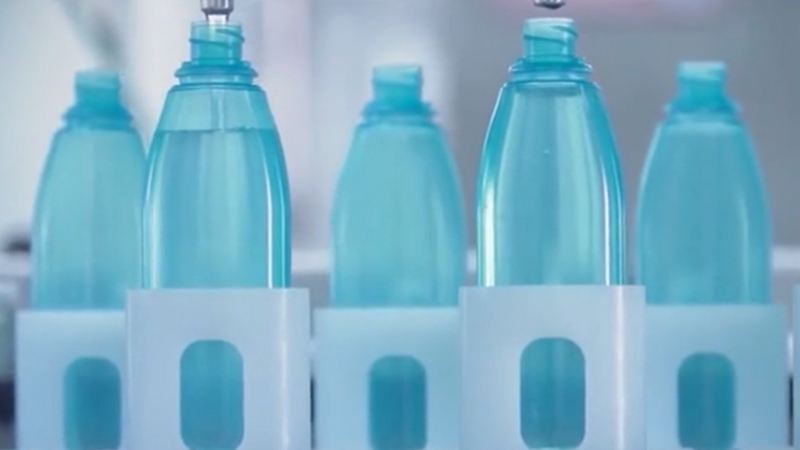 What are the advantages of the bottled mineral water automatic filling machine?
  1. The equipment has a compact structure and a small footprint. It does not require a special equipment foundation. It can be placed on a flat concrete floor and is easy to install.
  2. A new generation of stainless steel flip-type bottle clamp is adopted, so that the clamp does not touch the part above the thread of the bottle mouth, and a nozzle is installed to fully rinse the inner wall of the bottle without dead ends.
  3. The whole machine adopts the design of the bottle neck hanging operation, which makes the bottle run stably and reliably at high speed, and also greatly reduces the number of changed parts, making it more convenient and quick to change the bottle type.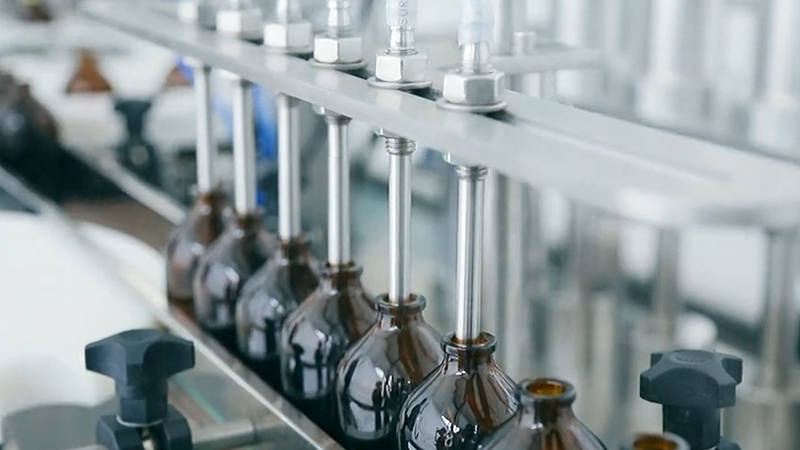 4. An independent servo quantitative system is adopted to control the speed of the equipment to realize the position movement of the quantitative cylinder, and the quantitative is accurate and reliable.
  5. The machine has a high degree of automation, and the operation is simple and intuitive. The speed of the machine is stable during production, the irrigation speed is displayed digitally, and the filling is even and non-separated. A variety of irrigation principles and stirring modes are used to keep the products from separating and dripping after filling.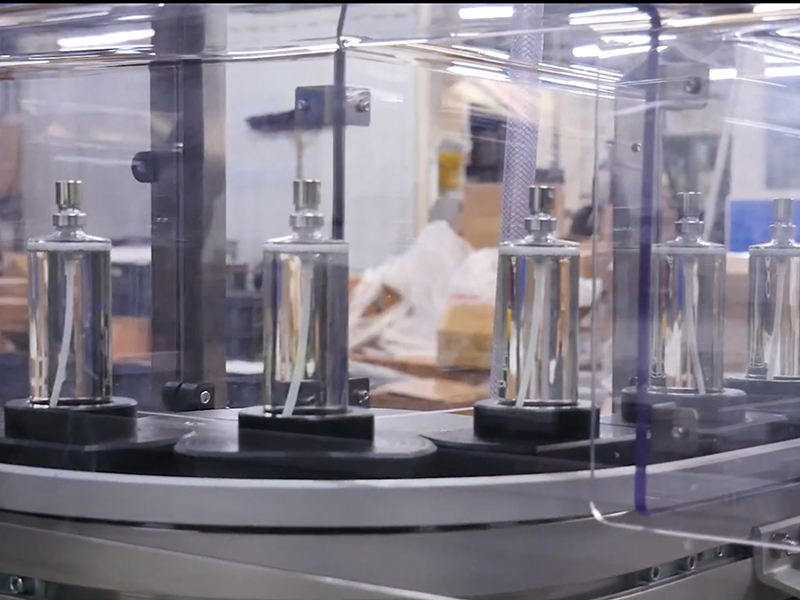 How much is a mineral water automatic filling machine? First of all, it depends on the degree of automation of the filling machine, whether it is fully automatic or a three-in-one combination of washing, filling and capping. Parameters depend on product production capacity, number of filling heads, applicable bottle height, applicable bottle diameter, filling volume, etc. The better the performance, the higher the price. Finally, it depends on the brand. The performance stability of filling machines produced by different manufacturers is not stable. Similarly, the quality of the selected electrical components is different, which will affect the stability and durability of the equipment. In addition, it depends on the manufacturer's quality assurance and after-sales convenience.