Liquid filling machine is an important part of packaging, mainly including the packaging of beer, beverages, dairy products, liquor, wine, vegetable oils and condiments in the food field, as well as chemical liquid products such as washing daily chemicals, mineral oils and pesticides of filling. A considerable part of liquid filling machinery is used in the food industry, especially in the beverage manufacturing industry.
  Product introduction of high-speed filling machine:
  This series of filling machines adopts the principle of flowmeter-type metering and filling, and has multiple certifications. It is suitable for various specifications (1-5 liters) of pumpkin seed oil, hazelnut oil, peony seed oil, sesame oil, walnut oil, camellia oil, flax Seed oil, cottonseed oil, olive oil, soybean oil, corn oil, rapeseed oil and other edible oil filling. Someone asked if it can only be filled with oil? Of course not, like soy sauce, vinegar, oyster sauce, fruit juice, beverages and so on.
  The veterinary drug industry, the filling of disinfectant solution in the pharmaceutical industry, the filling of disinfectant alcohol, the filling of oral liquid in the veterinary drug industry, etc.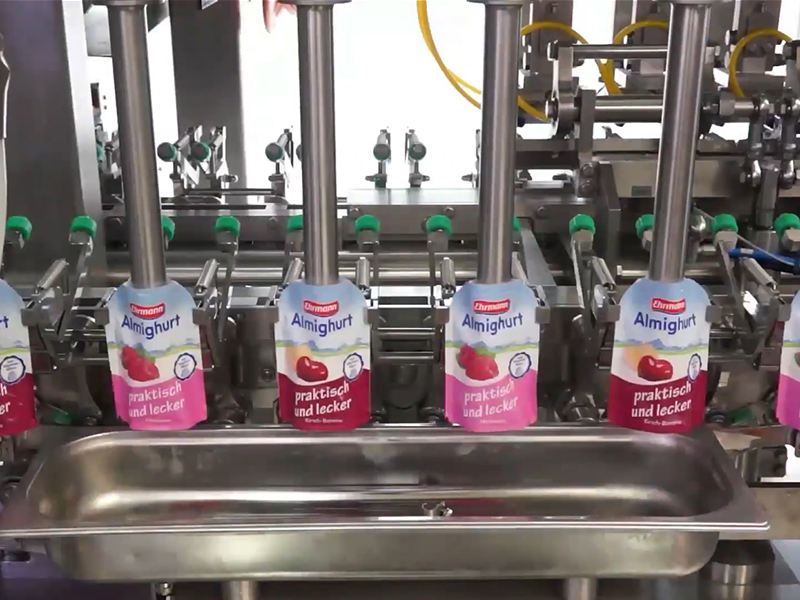 Next, the equipment adopts high-precision rotary encoder measurement, which ensures the filling accuracy of 1%o. While ensuring the filling accuracy, it increases the filling speed by 20%-35%. It is easy to operate, easy to maintain, and saves Labor cost, higher production efficiency.
  Technical parameters of high-speed filling machine: Filling capacity: 1L-5L Filling speed: 3000 bottles/hour (5L) Filling accuracy: ±0.1% Current: 3A Power supply: 380V 50/60HZ Power: 2.5KW Air pressure: 0.5-0.7 MPA equipment size: 2450*1750*2400(MM) (reference size)
  The filling machine can also form a filling, capping and labeling production line together with a capping machine and an oil bottle labeling machine. More programs can be customized according to your needs!